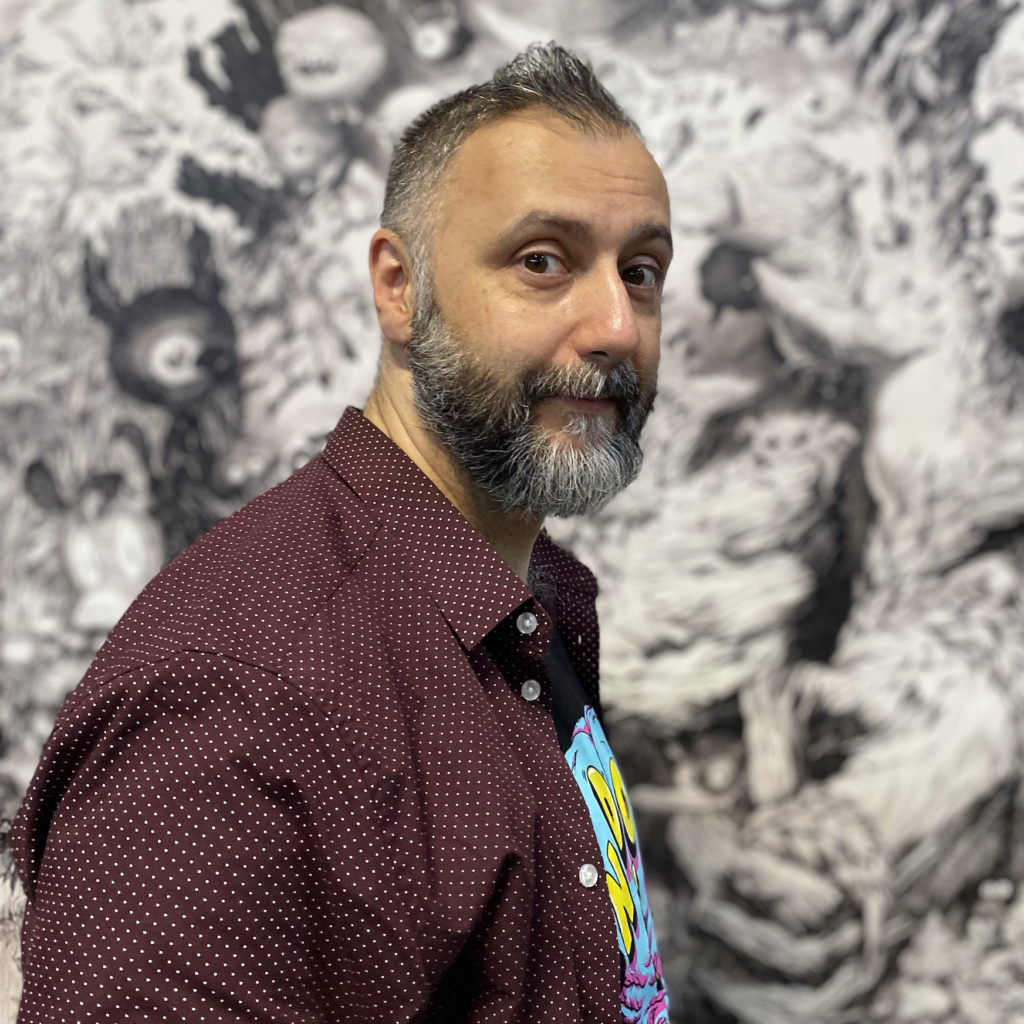 Artist of the month :
Stan Manoukian (1969), is a French graphic artist.
In 1988, after he graduated from the Estienne Art School, he started to work in France and the United States as a cartoonist, designer and storyboarder for the movie industry and in advertising.
He belongs to the worldwide generation of post lowbrow artists. With his increasingly detailed content, abounding with dreamlike creatures, his work harkens to the romantic paintings from the nineteenth century.