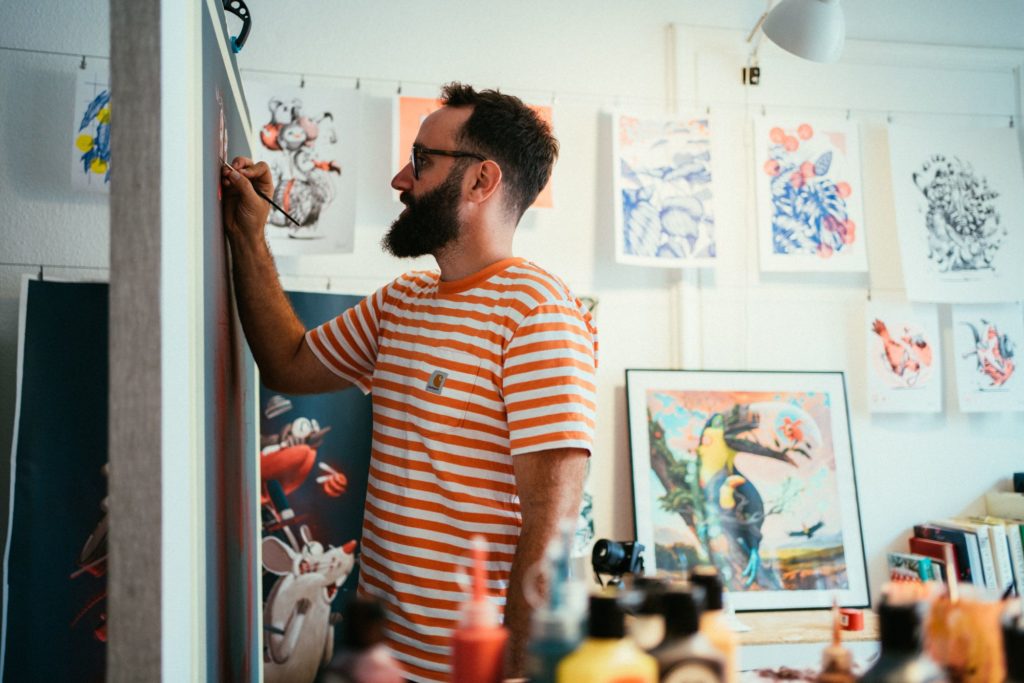 Artist of the month :
Stom500, is a French street artist born in 1972. A self-taught artist, he has become a renowned graffiti artist over the last few years.
His work is characterized by a delirious and humorous universe inspired by the euphoric energy of cartoons. He has a particular preference for animal themes, which express a relevant message of humanism and ecology. His swirling bees and seemingly incompatible bestiary are characteristics of his unique style.